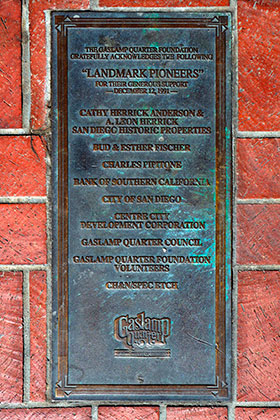 Work with experienced real estate experts.
San Diego Historic Properties has proudly owned many of San Diego's most significant landmarks in the city.
Pioneers of the Historic Gaslamp Quarter, the Father and Daughter Team of Leon and Cathy Herrick, renovated more award winning properties than any other developers in the area to date. Today, Cathy has used her expertise to develop properties in Gaslamp, Bankers Hill, North Park, Little Italy and Mission Valley.
Our current properties represent their success in real estate renovations, design, partnership and management.
All of our properties are leased and managed in-house.