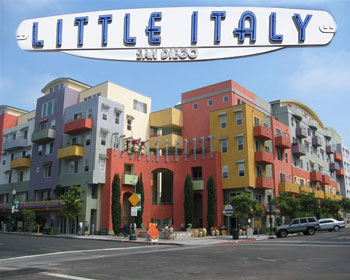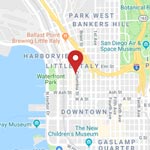 Little Italy is one of the most central StartUp hubs in the district for entrepreneurs, tech industries, and Creatives professionals in the architectural development sectors. Once known for its thriving Tuna industry from the docking ports; Little Italy still remains to be one of the most influential business districts in the area for innovation and resilience.
Nestled right in the heart of San Diego, it comes as no surprise some of the best dining experiences are located here! A true Foodie lover's delight with the Ballast Point brewery tasting room, the historic Waterfront Bar & Grill, and the Mona Lisa Italian Foods deli.
Visitors and residents alike, enjoy the walkabout opportunities to visit refined farmer's market experiences, the renowned Kettner Art and Design District, and annual Italian fests and art walks during the Spring.
Reference Articles:
Our History @ Little Italy San Diego
Food, Festivals and Farmers Markets @ SanDiego.org