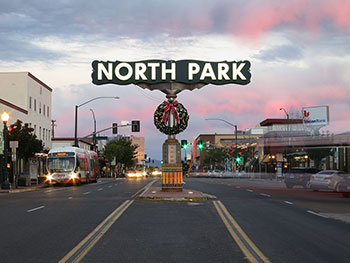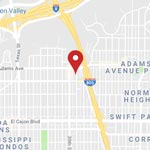 North Park is one of the biggest Creative Hubs of San Diego with its characteristic murals, craft beer and dining, and wellness focused community activities. This neighborhood is also close to Balboa Park, and very popular for millennials, being the top 3rd "Hipster Community" in the country. It is also a wonderful family oriented community with great educational opportunities, and offers the best of the Downtown Urban feel, without the congestion.
This neighborhood is very walkable to almost any kind of dining experience you could desire, from pho to pizza, to the best tacos and happy hour appetizers; along with all the essentials for home. Some top cuisine attractions include Alexander's Italian restaurant, Atypical Waffle Co, Modern Times Brewery, and Cafe Calabria.
Since it is a Creative Hub, North Park boasts the perfect blend of eclectic character, community collaboration, and opportunities to express and create together. Art studios like Expressive Arts on Thorn, Dance studios like Queen Bees, and co-working spaces like Hardiwood Co-Work are a few central establishments to ensure unique experiences to foster both professional innovation and alternative activities for a memorable time.